Celebrating 48 Years of Breeding Excellence!
Canisphere Kennels breed German Shepherd Dogs with focus on good health and genetics to produce German Shepherd puppies that are of top quality.
We are one of Canada's top breeders specializing in producing the best personal and family companion German Shepherd Dogs, as well as high quality show and performance German Shepherds by breeding dogs from the world's best German and North American bred bloodlines.
We are breeders of German Shepherd Puppies and older trained German Shepherd Dogs that come with a guarantee against hip and elbow displasia and lifetime breeder support. (Contact us for more details)
If you are looking for a German Shepherd Dog or a German Shepherd Puppy to add to your family, we are pleased to welcome you to Canisphere Kennels!
Canisphere German Shepherds proudly offers a guarantee on all puppies sold.
If determined by a veterinarian and proven with clinical research that said puppy has any genetic problems that would preclude it from living an otherwise normal and healthy life (or in the case of hip and elbow evaluation, as determined by OFA before the age of 28 months) Canisphere German Shepherds will replace the puppy with another puppy of equal value.
Please note that puppies purchased in 2007 and earlier do not qualify for our written guarantee.
Quality German Shepherd Puppies For Sale for family protection and companion German Shepherd Dogs.
Canisphere German Shepherd puppies are all home raised.
All Canisphere German Shepherd puppies are vaccinated, dewormed, and are vet checked prior to shipping.
SHIPPING ANYWHERE!
CLICK HERE for more information on upcoming litters and breedings
If you wish to see more images and photos of previous progeny, contact us!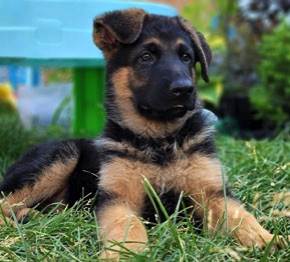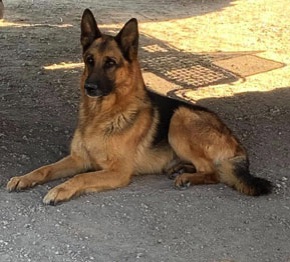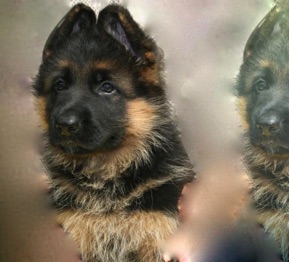 Site and Contents Copyright 2007-2025 Canisphere German Shepherd Dogs
World Class German Shepherds using the best German and American Blood lines with a lifetime guarantee.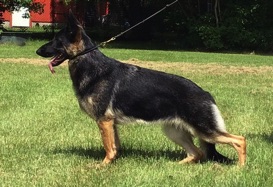 BREAKING NEWS
PUPPIES ARE ON THE WAY!
from proud parents
Woodsides Hats Off
(Hatti)
and
Aramist's Ohhh Brother
Of Marathon
(Dru)
ETA: March 4 2023